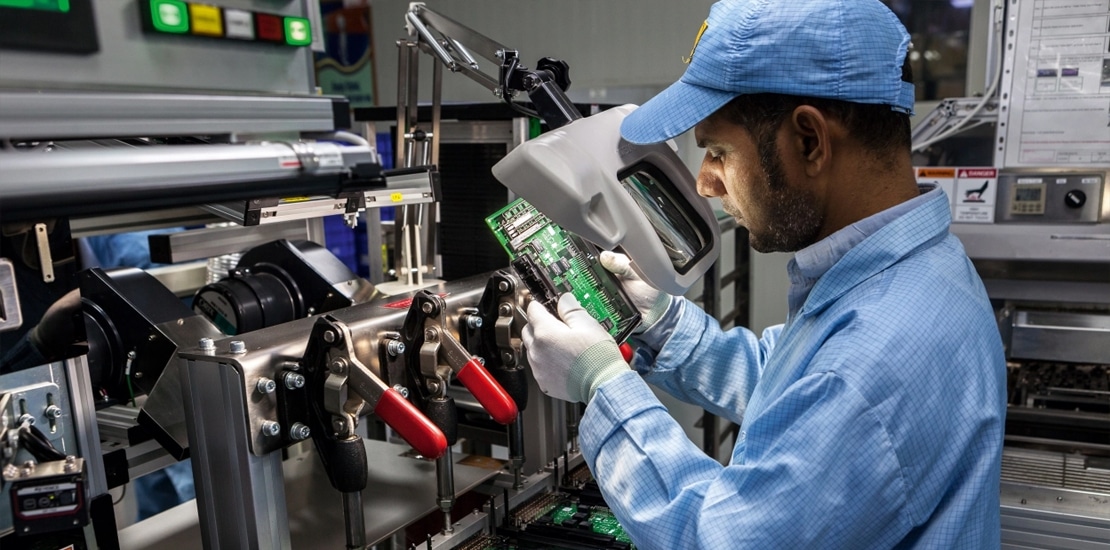 Manufacturing
It is not a hidden fact that the manufacturing sector has seen better days.  The sharply dipping green line in the figure below is a testament to that.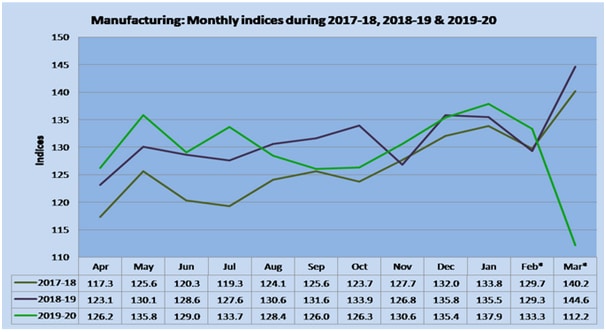 However, all is not lost yet. It was in 2006 that the Indian government decided to give manufacturing a leg-up. On the administrative side, they did this by merging the Ministry of Small-Scale Industries and Ministry of Agro Rural India (ARI) into one single Ministry of Micro Small and Medium Enterprises (MSME). Even the MSMED Act was passed by the parliament in 2006. Of course, at that time the threshold limit of an enterprise for each of these three separate sectors was a lot lower than at present. Currently, new threshold limit has been notified which is effective from July 1, 2020. [Gazette Notification CG-DL-E-01062020-219680 dated June 1, 2020]. Although the ministries were merged, the departments continue to operate separately as they did before merger.
How Do We Fit In?
Apart from the usual issues that any other form of business faces, there are some peculiarities associated with the manufacturing sector:
Financial Stress
The biggest issue faced is financial stress – be it finance for acquisition of assets, Working Capital finance or Project Financing. While the banks have adequate liquidity, they are not willing to offer loans easily.
We are the bridge between you and the funds your business needs. We put specific questions to you to understand your requirements, propose a suitable scheme, prepare a report and finally, armed with all relevant information and the report, approach the bank/NBFC.
Tangible and intangible, both types of services are necessary to secure funding and we excel in both!
Tax Evaluation
Income Tax: If you are planning to set-up a new manufacturing unit, it is important to determine the constitution of the business so as to optimise your direct tax out flow.
GST: There are certain measures that can be put in place for a relatively better management of your GST outflow including places of registration, Bill to Ship to transactions etc.
Registration and Compliance
For a business enterprise, there are multiple registrations in varied sectors such as:
Labour (PF, ESI etc.)

Taxation (TDS, GST etc.)

Trademarks

Intellectual Property

MSME

Multiple other registrations
Finally, if you are a manufacturer, there is no need to despair. There are ways to give a push to your business andwe offer our services to put you on the path to prosperity.